We will not approve bidders day of sale. Remember to register early if looking to bid online.
Remember to consign your cattle early
We have buyers from a large area wanting to know what we are expecting -- remember consigning early can help us in marketing your cattle.
Remember to wean and vaccinate feeder cattle
Please remember to properly wean and vaccinate your calves. It makes them much easier to sell and will put money in your pocket.
September 14th, 2023
496 head sold
very strong market

Prices reflect quality, vaccination protocols, and flesh condition


Stock Cows
Light Test

Pairs
Light Test



Calves
3 head....100#......550.00 per head Blk & Red
4 head....106#......575.00 per head Blk x
6 head....176#......725.00 per head Blk x


Remember Small groups, non-vaccinated, heavy fleshed, horned, or blemished cattle will bring significantly less than load lots of vaccinated cattle with all the work done.



Angus Holstein:
Steers
1 head.....   290#....... $310.00
1 head.....   380#....... $295.00
5 head......  338#....... $290.00
14 head....  448#....... $275.00
4 head......  370#....... $260.00
1 head......  590#....... $247.50
10 head....  825#....... $220.00
10 head..... 722#....... $211.00

Heifers
1 head......365#.........$315.00
4 head......381#.........$305.00 char x
9 head......489#.........$252.50
2 head......363#.........$240.00
3 head......632#.........$212.50
4 head......781#.........$187.00


Holstein steers: Results

7 head.....  655#........ $217.00
11 head.....368#.......  $200.00
4 head.....  766#.......  $196.00
4 head.....  441#........ $190.00
5 head.....  492#........ $184.00
8 head....   578#........ $180.00
4 head....   531#.......  $180.00
2 head......523#.......   $170.00
4 head...... 644#........ $170.00
20 head....  820#....... $161.00 hojo heifers
1 head....... 985#.....   $160.00 heifers
6 head....... 533#....... $157.50 heifers
2 head....... 768#....... $157.50 heifers
8 head....... 929#....... $157.00 heifers
5 head....... 802#....... $157.00 heifers
15 head..... 1078#..... $151.00 heifers
2 head....... 1268#..... $148.00 heifers
6 head....... 655#......  $127.50 jersey heifers
14 head..... 810#......  $123.00 jersey heifers



Beef Cattle: Quality and flesh condition can change prices drastically.
Make sure to call and consign for future sales. Market is in very good shape.

Light Run due to heat

Steers
1 head.......235#....$315.00 Blk off cow
1 head.......385#....$315.00 Red
2 head.......390#....$300.00 Blk off cow
2 head.......558#....$277.50 Blk
5 head.......491#....$277.50 Blk off cow
3 head.......672#....$252.50 Blk
5 head.......853#....$220.00 Char x




Heifers
5 head......441#.....$275.00 Bwf right off cow
10 head....689#.....$240.00 Blk
1 head......550#.....$232.50 Blk
1 head......605#.....$220.00 Char
4 head......598#.....$217.50 Blk right off cow no shots



 
Next Feeder sale: September 28th, 2023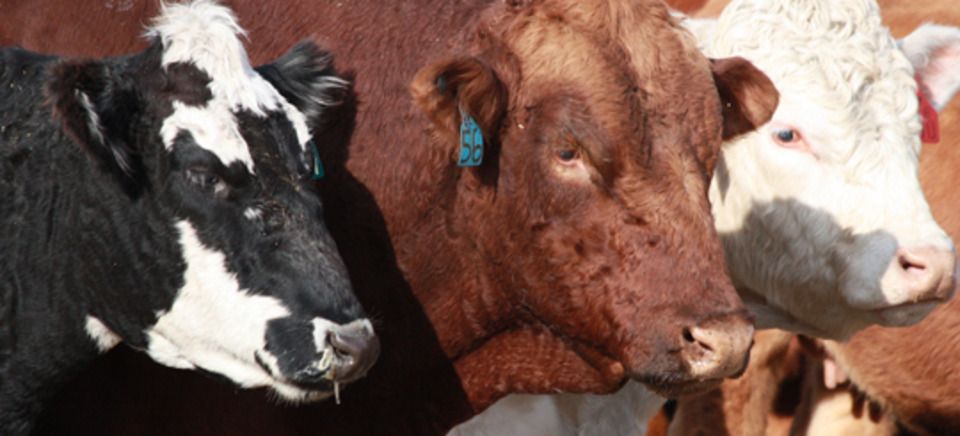 Feeder cattle sold on the 2nd and 4th Thursday of every month at 11 a.m.
Beef Cattle start at noon

Remember to consign early! Whether it's 1 or 100, our buyers like to know what's coming.

September 28th, 2023

Early Consignments:

Cows:

Calves:


Holstein:
75 Jersey heifers 6-800# all shots HR
50 Holstein Heifers 1000# all shots HR right off dairy
35 Holstein steers few heifers 3-500# all shots HR
8 Holstein steers 500# all shots HR


Angus x:

Beef:
8 Blk strs hfrs 400# all shots HR